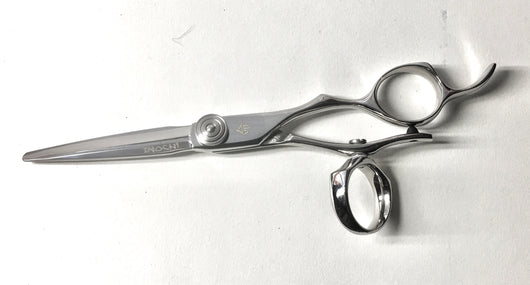 PS21 Swivel Thumb Scissor
Available for purchase with our safe Inochi Payment Plan. Choose your deposit amount and number of payments. Look for the Payment Plan button at Checkout.
Do you like swivel thumb shears?  How about dry cutting?  This is the best of both worlds.  Experience the power of the sword blade while enjoying the ergonomics a swivel thumb brings. 
Forged VG10 Convex Edge
Ergonomic Swivel Thumb
Sword blade for the power to cut dry
Superior balance and control