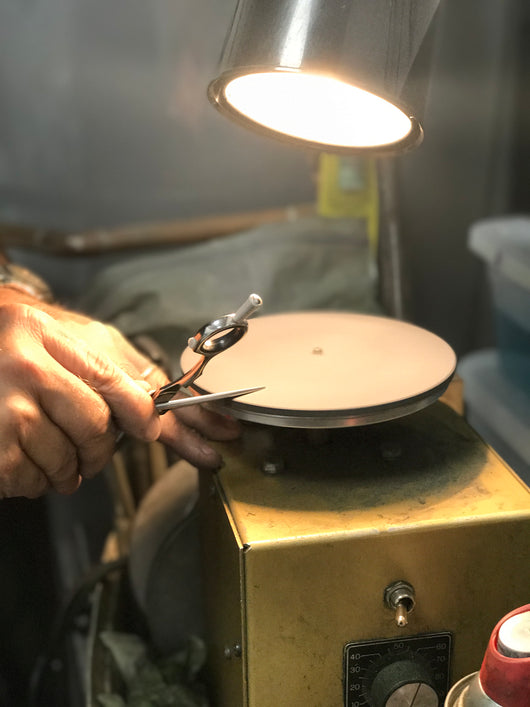 Professional Shear Sharpening Service
Available for purchase with our safe Inochi Payment Plan. Choose your deposit amount and number of payments. Look for the Payment Plan button at Checkout.
Do Your Shears Have Tears?
As an industry leader, Inochi Shears commitment to you, the creative professional, is reflected in our reconditioning/sharpening services. We have developed innovative processes using state of the art techniques. The result is a longer lasting, smooth, buttery cut.
FREE RETURN SHIPPING with every sharpening
STEP 1
Begin the Shear Sharpening process by selecting "add to cart" above. Complete our secure online checkout with the quantity of shears to be serviced or send a check in the amount of $30 per shear with your Shipping Information.
STEP 2
Wrap your dull scissors in bubble wrap or another protective material.  If you have a scissor case, including this will protect your scissors the best.
STEP 3
Send your shears to our Shear Sharpening Lab where our sharpening process will make your scissors cut like new.
Inochi Shears
1337 Via Dorado
San Marcos, CA 92069